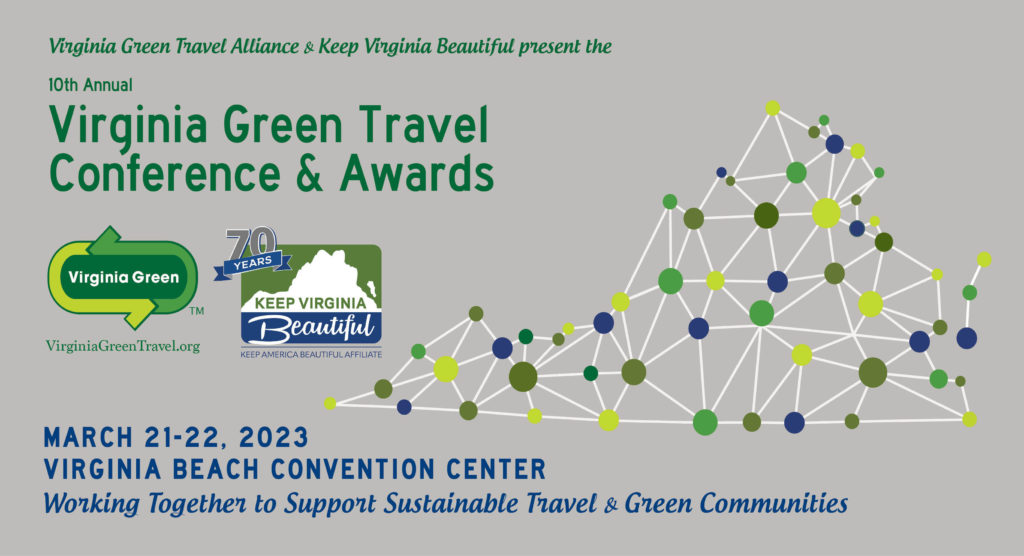 Our annual conference and awards is an incredible opportunity for you and your staff to learn more about sustainability efforts in the tourism industry. This year, we are very excited to be partnering with another great environmental organization for our annual conference – KEEP VIRGINIA BEAUTIFUL!
Click here to learn all about our amazing speakers, workshops and fun that are planned for March 21-22 2023 in Virginia Beach!
Also, there is still time to apply for a Virginia Green Travel Star Award! The awards are administered in partnership with the Virginia Department of Environmental Quality. Click here to learn how to apply….it's easy and the awards are presented at the conference!