Short Description
Formerly known as Virginia Classic, the UKC Eastern Classic is held in Virginia Beach, Virginia at the Virginia Beach Convention Center. This is a Total Dog Regional Qualifying Event (RQE).
Virginia Beach Convention Center
1000 19th Street
23451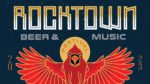 Short Description
Every year, over 3,000 people come together to celebrate good beer, good living and great community at the Rocktown Beer & Music Festival. With 60+ beers to sample, even savvy craft beer fans will find something to get excited about.
Contact Name
Emily Winter
540-432-8936
228 S. Liberty Street
22801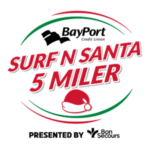 Short Description
Kick-off your holiday season with a twilight run through the holiday lights at the Virginia Beach oceanfront and finish with a post race party inside the Virginia Beach Convention Center.
Contact Name
J & A Racing